Email Me
Fill out the form at the bottom of this page to send me an email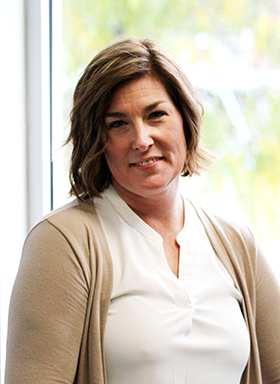 Kelly Minssen, LMHC
Kelly joined Horizon Therapy Group in 2013 after working for several years in a K-12 Level III specialized school environment. Kelly strives to empower individuals who have experienced trauma and is trained in EMDR techniques to process trauma, decrease the trauma response, and help individuals begin to heal. 
Licensed in both Iowa & Nebraska, Kelly provides telehealth sessions in addition to meeting with clients in the office. Kelly specializes in working with individuals struggling with trauma, anxiety, depression, and life changes. Kelly's counseling style is casual, and she will pull from a variety of styles and theories to find the right fit for each client. She has experience working with adolescents but also enjoys working with pre-teens and adults of all ages. 
Outside of work, Kelly is a farm wife and mother of two. When she's not running someone to practice or attending a game or event, she can often be found working in the yard, walking her dog, helping her husband work cattle, or hiding somewhere quiet reading a book. 
We are dedicated to the relief of human suffering. Horizon Therapy Group can help you overcome your pain.