Domestic violence can be defined as a pattern of abusive behavior in any relationship that is used by someone to gain or maintain power and control over a partner.
Domestic violence can be physical, sexual, emotional, economic, or psychological actions or threats toward that person. This includes any behaviors that intimidate, manipulate, humiliate, isolate, frighten, terrorize, coerce, threaten, blame, hurt, injure, or wound someone.
Domestic violence can happen to anyone of any race, age, sexual orientation, religion or gender. It can happen to couples who are married, living together or who are dating. Domestic violence affects people of all socioeconomic backgrounds and education levels.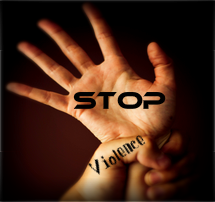 Violence takes many forms and can happen all the time or once in a while. An important step to help yourself or someone you know in preventing or stopping violence is recognizing the warning signs.
Education is key in preventing domestic abuse. Key issues include raising awareness about domestic violence, letting people know that domestic violence is a crime and that it will be punished, and educating victims about their rights and how to get help.