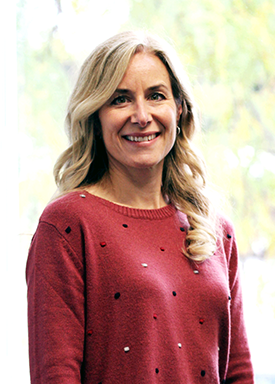 Alice Spence, LMHC, R-PT, LIMHP
Alice enjoys working with people's strengths no matter the problems they encounter. She has experience helping those with mood disorders, behavior disorders, grief, trauma, and big life changes. In addition, she is a registered play therapist and works with children of divorce, blended families, adoption, learning disorders and developmental adjustments. Brain development and new discoveries about the brain are one of Alice's interests. She also enjoys her family, travel, and running.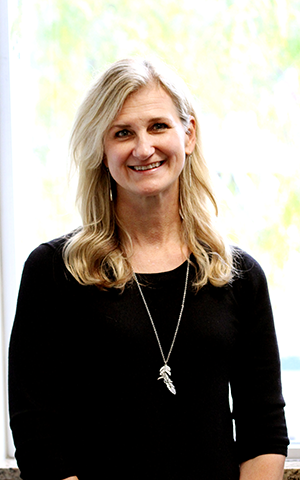 Kaylee Michalski, MSW, LISW, LIMHP
Perhaps the first thing you'll notice about Kaylee is her welcoming smile. The couples, groups and families she works with walk in with a variety of concerns including anger management, anxiety, depression, self-esteem, teens, obsessive compulsive disorder, gay and lesbian issues, divorce, and stepfamily issues. She has special training in the use of EMDR to treat trauma.
In her free time, Kaylee enjoys time spent with family and friends. She loves outdoor activities, reading and cooking.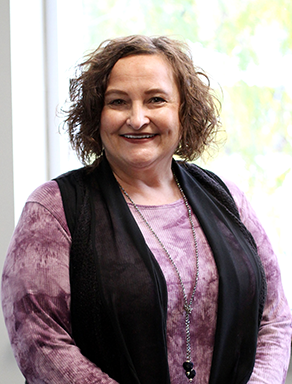 Sandy Redshaw, MSW, LISW, LIMHP
In the past ten years Sandy has honed her skill as a top notch EMDR clinician working with survivors of trauma, an area in which she has specialized training. She also continues to work with men, women and families using a variety of innovative therapy approaches. You can find Sandy working hard at building her community in her free time. She often volunteers her treasure and talent, promoting health and happiness in her small town.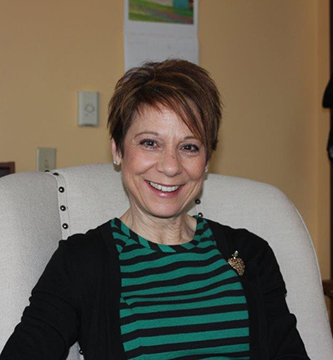 Patti Salvo-McGinn, MS, LMHC, LIMHP
Patti enjoys working with adolescents and adults of all ages. Her strength lies in her ability to challenge and walk alongside people compassionately. Along the road, they develop more helpful ways of thinking, feeling, and learning to cope with everyday problems and life adjustments. Particular areas of interest to Patti include mood and anxiety disorders, personal growth and self-esteem issues, relationships, parenting, abuse, anger, grief, and loss. She uses a variety of techniques and chooses her method carefully based on the individual's specific issues, needs, and situation. As someone born and raised in this community, Patti truly loves every client that walks though her door.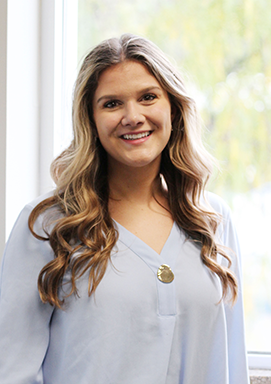 Lauren Spranger, PLMHP, TLMHC
Lauren Spranger earned her master's in Clinical Mental Health Counseling from the University of Iowa in 2021. She also has a bachelor's degree in Rehabilitation Counseling from the University of Wisconsin-Madison. Lauren is a provisionally Licensed Mental Health Counselor in the state of Iowa and Nebraska. She is also a part of the American Counseling Association and is a Nationally Certified Counselor.
Lauren's approach to counseling is grounded in evidence-based practices with a person-centered and trauma-informed care lens. She enjoys meeting her clients where they are, lending a nonjudgmental ear, and utilizing research backed techniques such as Cognitive Behavioral Therapy (CBT), Dialectical Behavioral Therapy (DBT), Solution-Focused Brief Therapy (SFBT), and Trauma-Focused Cognitive Behavioral Therapy (TFCBT).
Lauren believes that all people have the potential to flourish in life and she takes great pleasure in assisting her clients on their paths to flourishing. She has special interests in anxiety and depression, attachment issues, schizophrenia and related diagnoses, grief, ADHD, OCD, and PTSD.
Ages: (4+), teens, adults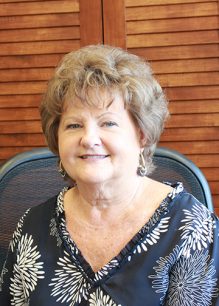 Diana Hoogestraat, MSW, LISW
Our practice is blessed to have Diana's expertise and experience working with chronically mentally ill patients. Her patience and big picture perspective translate into practical and effective therapy for those she serves. She also works with the aging population and has great compassion for those transitioning into retirement or becoming a caregiver for a family member. She enjoys traveling with her husband and friends in her free time.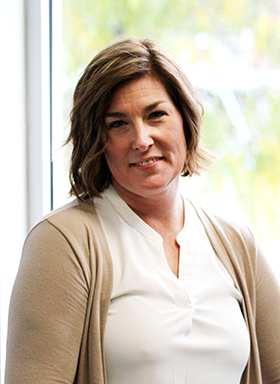 Kelly Minssen, LMHC
Kelly joined Horizon Therapy Group in 2013 after working for several years in a K-12 Level III specialized school environment. Kelly strives to empower individuals who have experienced trauma and is trained in EMDR techniques to process trauma, decrease the trauma response, and help individuals begin to heal. 
Licensed in both Iowa & Nebraska, Kelly provides telehealth sessions in addition to meeting with clients in the office. Kelly specializes in working with individuals struggling with trauma, anxiety, depression, and life changes. Kelly's counseling style is casual, and she will pull from a variety of styles and theories to find the right fit for each client. She has experience working with adolescents but also enjoys working with pre-teens and adults of all ages. 
Outside of work, Kelly is a farm wife and mother of two. When she's not running someone to practice or attending a game or event, she can often be found working in the yard, walking her dog, helping her husband work cattle, or hiding somewhere quiet reading a book.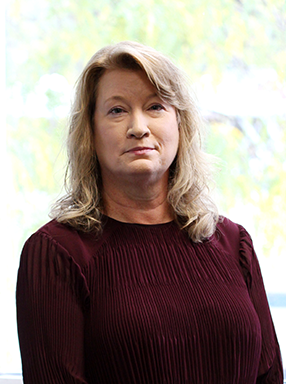 Suzan Loverink, LMHC, LIMHP, CRC
Suzan is new to Horizon therapy group and is pleased to be able to have the opportunity to work with people needing mental health services in the Council Bluffs/Omaha area. Suzan has experience working with adults, teens and children and has assisted people in dealing with a variety of mental health issues including trauma, anger management, divorce and blended families, anxiety and depression and ADHD/ADD. Suzan is trained in DBT, CBT, EMDR and ACT therapy modalities. Suzan enjoys researching new treatments and tools in the mental health realm and works collaboratively with individuals to reach their goals.
In her free time, Suzan enjoys spending time with family, traveling and exploring opportunities to be in nature in the area.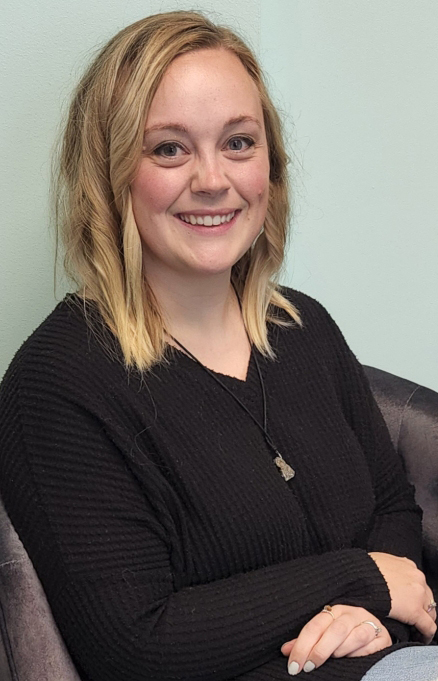 Molly Hauger, TLMHC
At times in life, we encounter difficult emotions and thoughts. These may stem from external circumstances or our own internal system. It can seem like these emotions and thoughts have taken over your life completely. The therapeutic process can help lead you to a place where you regain control of your thoughts and emotions. This will ultimately impact the way you experience your life and help to create lasting change. My approach to therapy is integrative. This means that we work together to look at your experiences and choose interventions that work best for you. I tailor interventions to you so that you reap the greatest benefit from them. If you are ready to start affecting meaningful change in the way you interact with the world, I would love to meet with you and be a part of your journey. I look forward to hearing from you!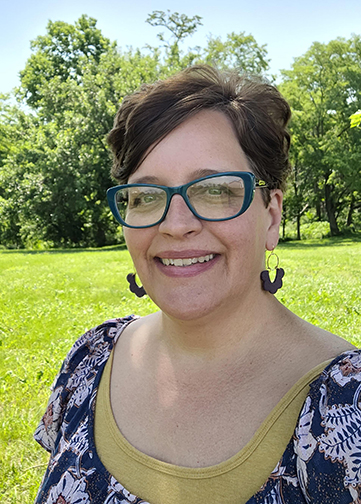 Lisa Bellows, MSW, LISW
Lisa has spent over 20 years working with families involved in the child welfare system as both a therapist, direct service provider, and an administrator. These interactions were rooted in the power of meeting families and individuals where they are in life and helping them build upon the tools they use to manage challenges and changes of all intensities. Lisa believes in the practice of client self-determination and aims to help people help themselves through self-exploration and informed decision-making. She has primarily worked with clients who are facing difficulties with anxiety, stress, PTSD, depression, and life changes. Lisa approaches issues from a variety of modalities including CBT. She primarily works with children 10-18 years old and adults of all ages.  
In her free time, Lisa enjoys spending time with her family, taking care of the yard and her flower beds, and creating art. 
One of the bravest things you can do, is to make the decision that you are not willing to let things continue the way they are.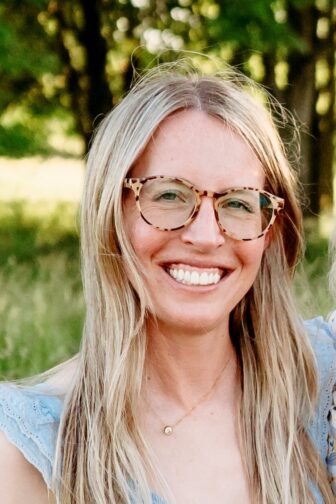 Alyssa Coughennower, APRN
Alyssa is a board-certified Psych/Mental Health Nurse Practitioner. Alyssa started her nursing career 10 years ago and has found her passion in mental health. One of her goals is to help patients and the community overcome the stigma associated with mental health. Alyssa takes a holistic approach and believes in shared decision-making. She is an ally to the LGBTQ+ community. She treats individuals 16 years and older. She enjoys being outdoors and spending time with her family. She takes BCBS, UHC, Medicare, Cigna, Midlands Choice, Evernorth, UMR and Aetna insurances.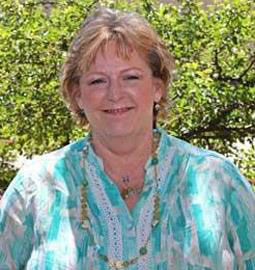 Terry Ideker, MSN, APRN-BC
Terry has been a psychiatric nurse for 20 years. She is a graduate of the University of Nebraska Medical Center. Terry provides psychiatric evaluations and medication management for all adult mental disorders. She shares her expertise in this capacity at other facilities in our community as well; Heartland Family Services and the ACT program. And if you are fortunate enough to see her office, you'll be privy to her extraordinary designer talent.
Sina Linman
Sina has provided pediatric care to children and adolescents in the local area since 1990. She understands that parenting is not easy and provides a supportive approach for dealing with behavioral and mental health issues. Sina believes in a collaborative team approach in caring for children. She is an active member of the National Association of Pediatric Nurse Practitioner's and sits on the national Pediatric Nursing Certification Board. Sina is a history buff. In her spare time Sina enjoys reading, exercise and spending time with her family.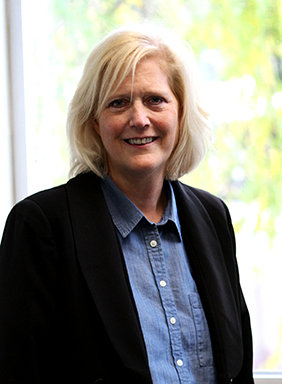 Nancy Hartfiel
Truly the heart of our practice, Nancy is the office manager behind the everyday workings of Horizon Therapy Group. Her ability to communicate with people, organize workflow and provide excellent customer care will make coming to your appointments a breeze.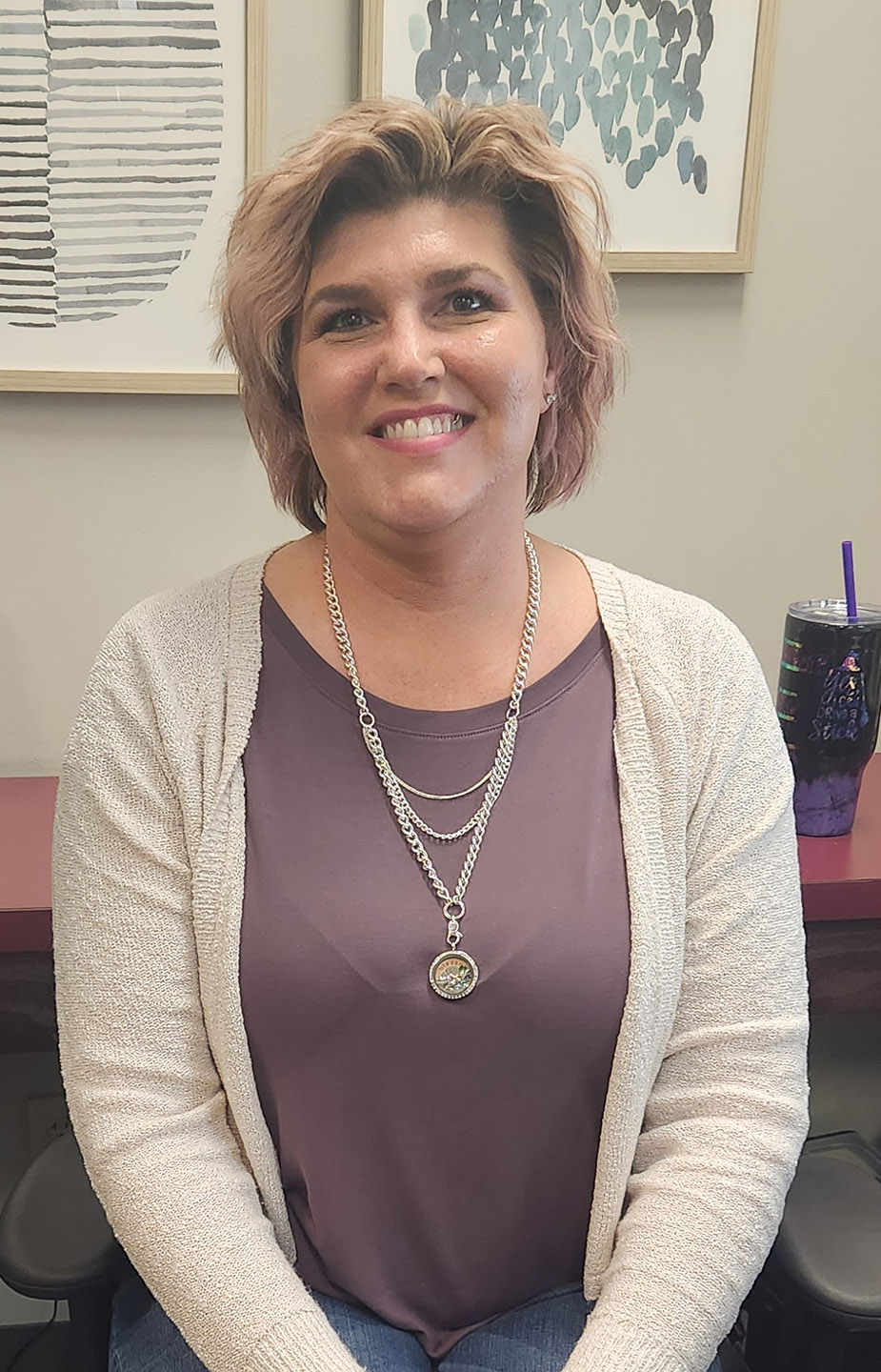 Trisha Ryland
Trisha is a mother of 4; 2 boys and 2 girls, who ages range from 8-21. She was a stay-at-home mom for 13 years and was nervous about starting to work in the outside world again. She feels lucky to have found an amazing place to make her comeback! She enjoys crafting, playing games, supporting her kids and husband in all their activities, true crime and laying by the pool.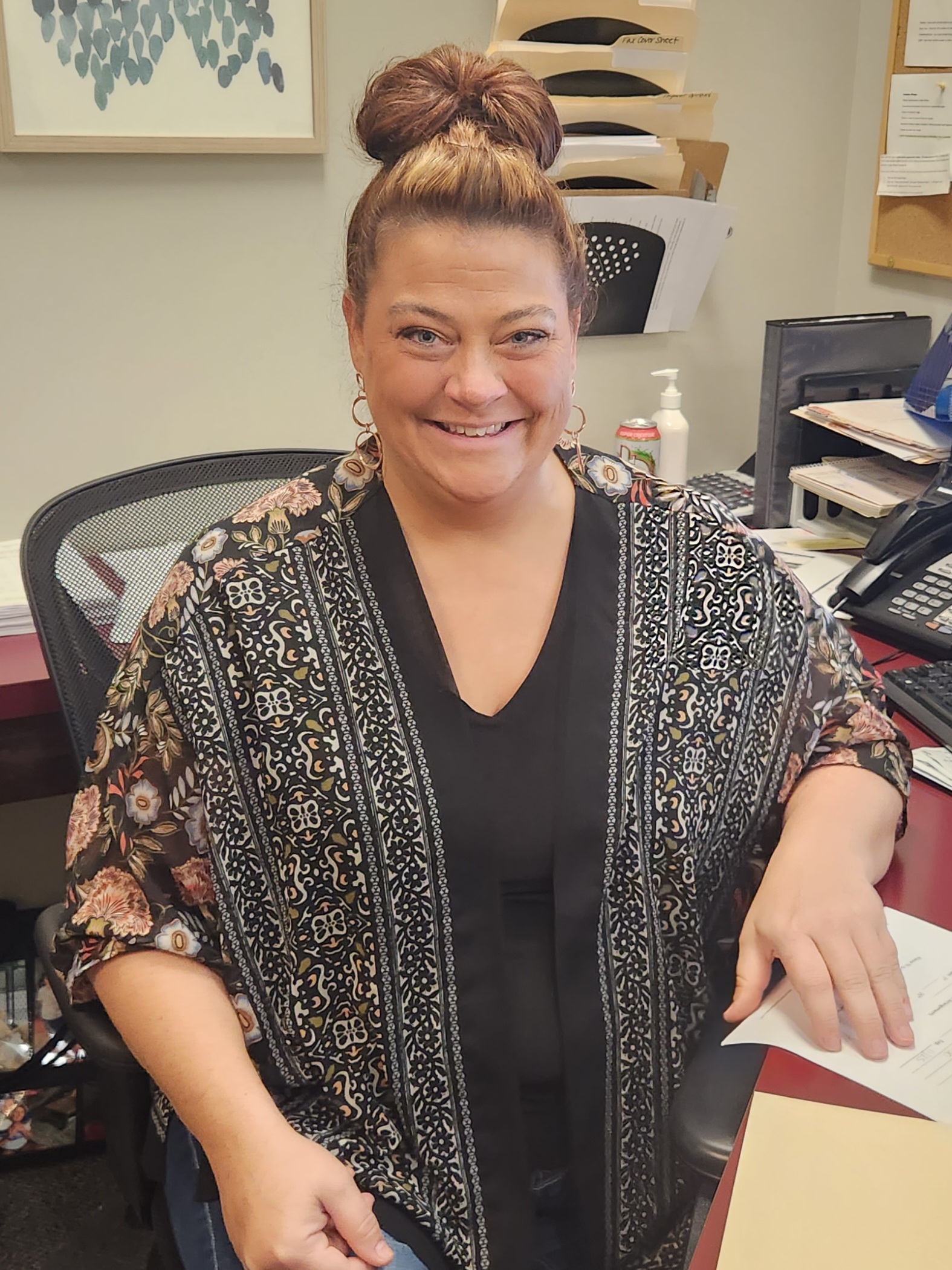 Kelly Wilson
Kelly is a wife and a mother of 4, Nana of 2. She loves spending time with her family, especially her grandbabies. In her free time, she relaxes by baking, gardening, crafting, and canning.
We at Horizon Therapy Group want to make it as easy as we possibly can to help you take that first step towards change.