Email Me
Fill out the form at the bottom of this page to send me an email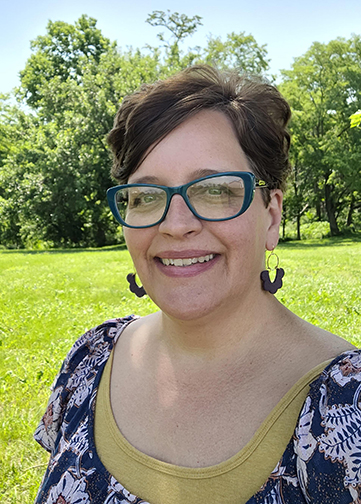 Lisa Bellows, MSW, LISW
Lisa has spent over 20 years working with families involved in the child welfare system as both a therapist, direct service provider, and an administrator. These interactions were rooted in the power of meeting families and individuals where they are in life and helping them build upon the tools they use to manage challenges and changes of all intensities. Lisa believes in the practice of client self-determination and aims to help people help themselves through self-exploration and informed decision-making. She has primarily worked with clients who are facing difficulties with anxiety, stress, PTSD, depression, and life changes. Lisa approaches issues from a variety of modalities including CBT. She primarily works with children 10-18 years old and adults of all ages.  
In her free time, Lisa enjoys spending time with her family, taking care of the yard and her flower beds, and creating art. 
We are dedicated to the relief of human suffering. Horizon Therapy Group can help you overcome your pain.